Every now and then, we like to send printed matters by traditional means—post—to our relations. They can be holiday closing notifications, new year's greetings, or other types of mailings. With each, we hope to put a smile on the recipient's face.
Production:
letterpress on 10-guilder Dutch bank note 
When the Dutch government replaced the guilder with the euro, it brought an end to centuries long history of a currency and of beautifully designed banknotes. To pay a last tribute to the Dutch guilder, on the first year of euro's distribution in the Netherlands, we sent our relations 10-guilder banknotes with our New Year's greeting letter pressed on the backside.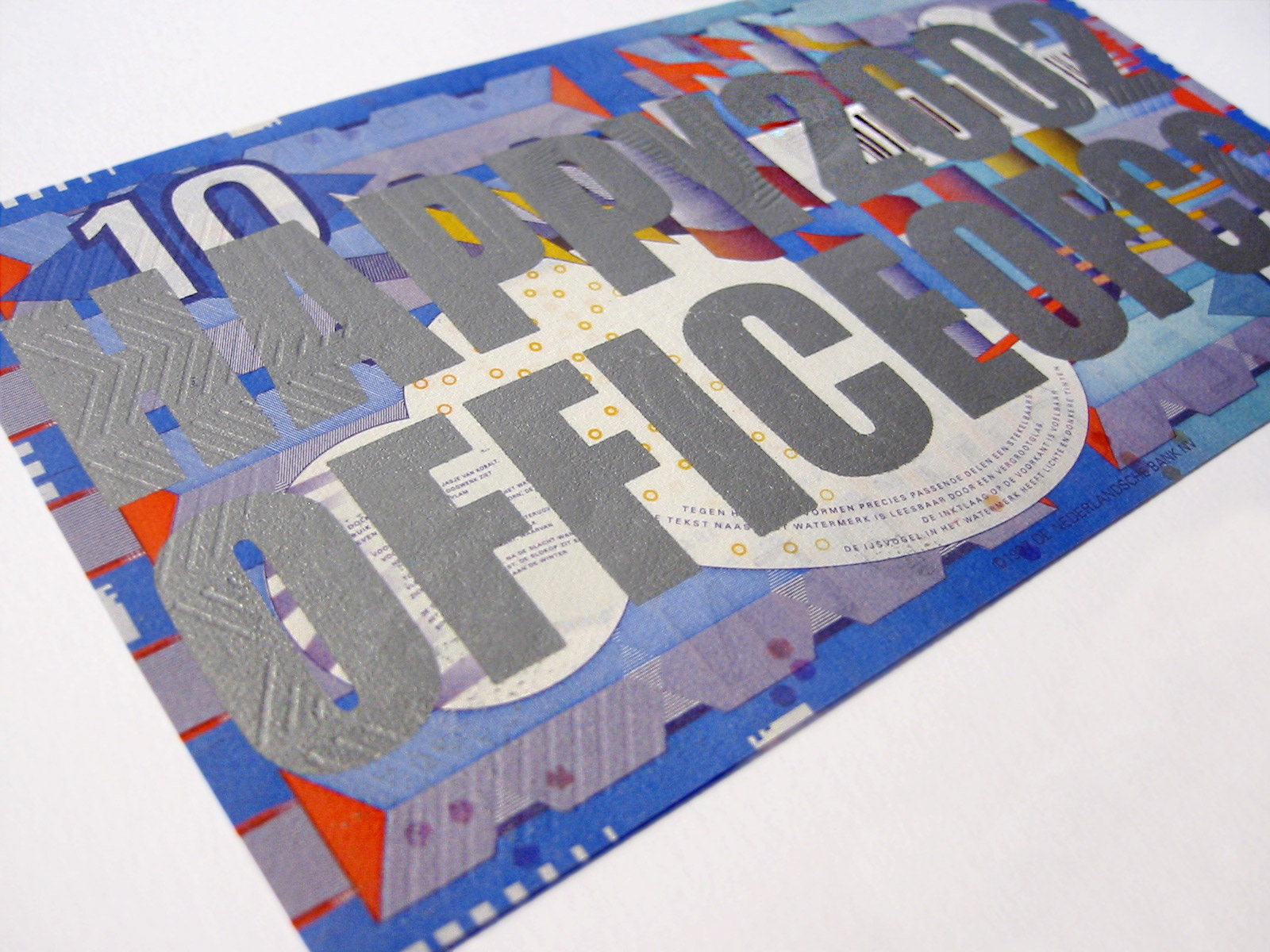 Holiday closing notification
Production:
Letterpress on vintage postcards
The message of this holiday closing notification was set in the form of a luggage overprinting using vintage postcards of picturesque sceneries. The written personal messages from the original senders travelled for a second time to strangers of a different era. They offered a moment of mind escape for the new recipients of these cards.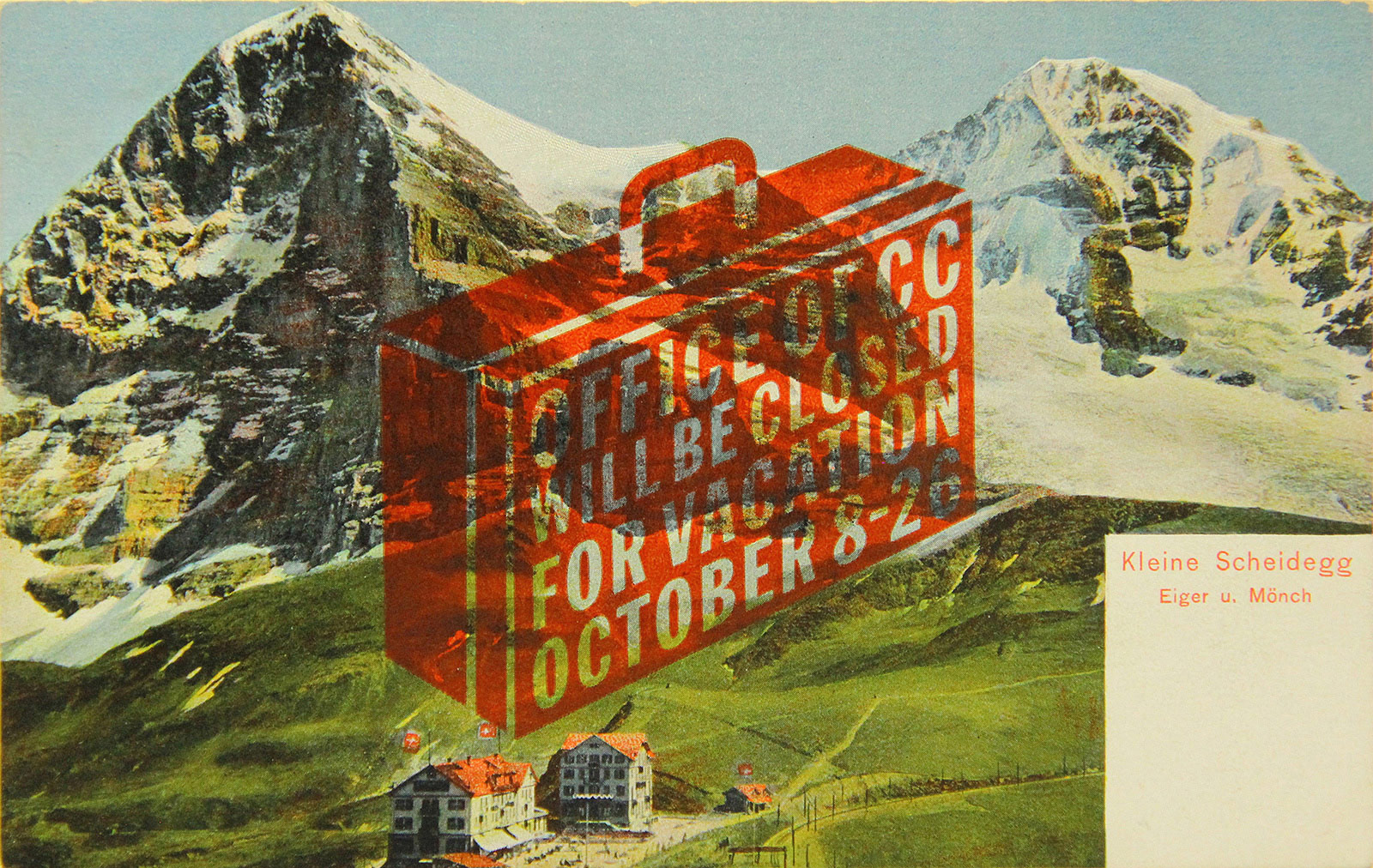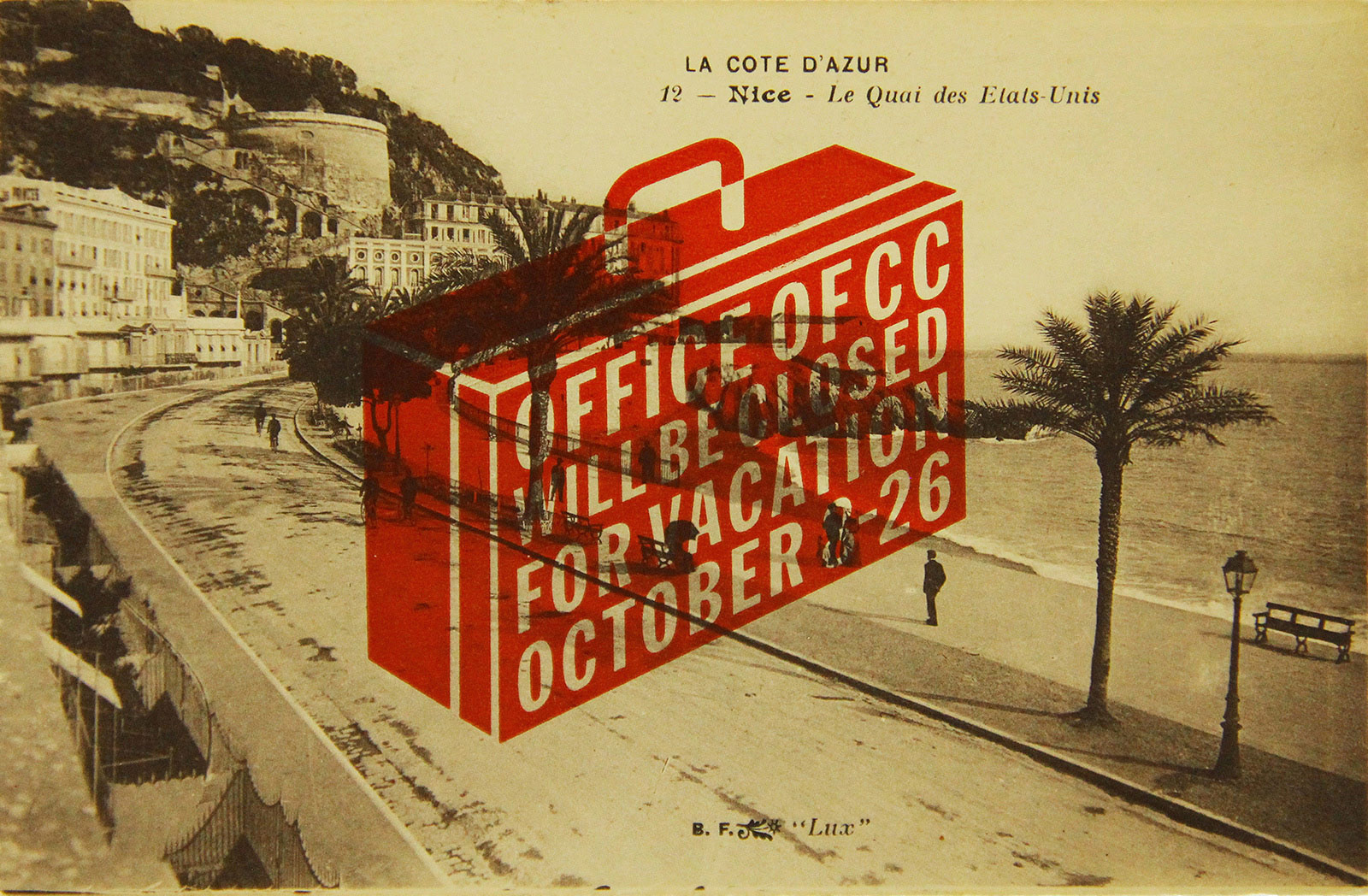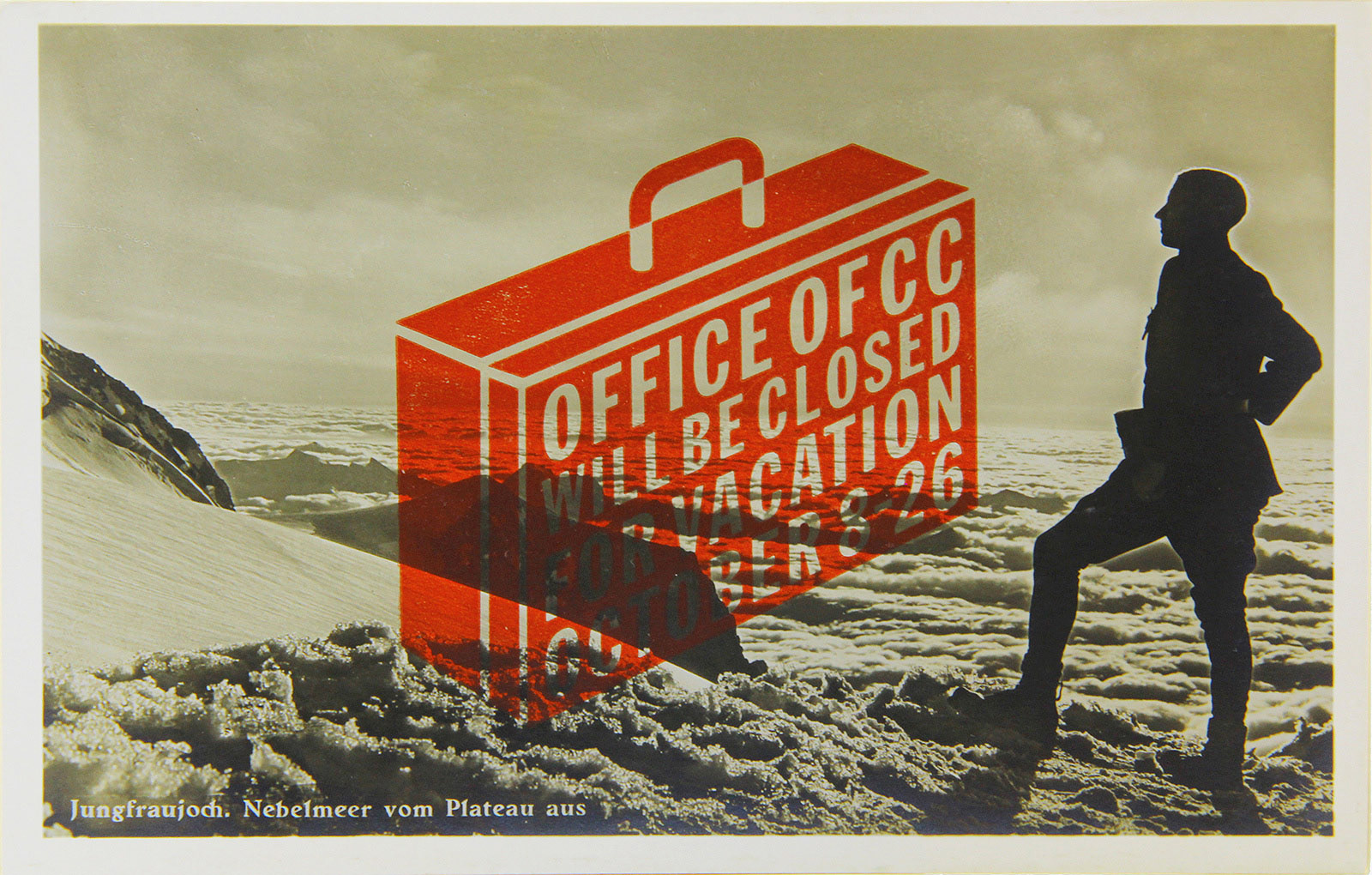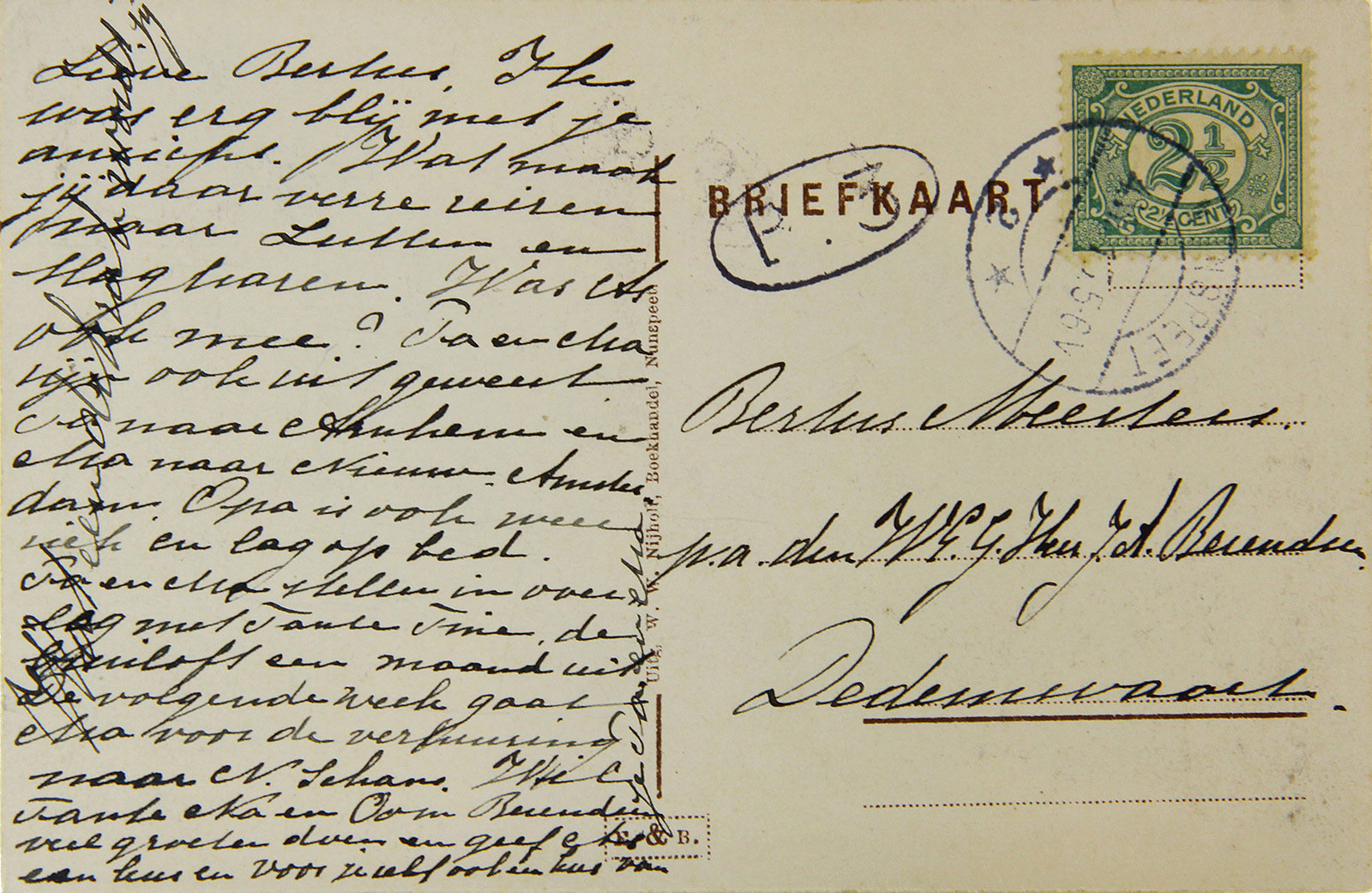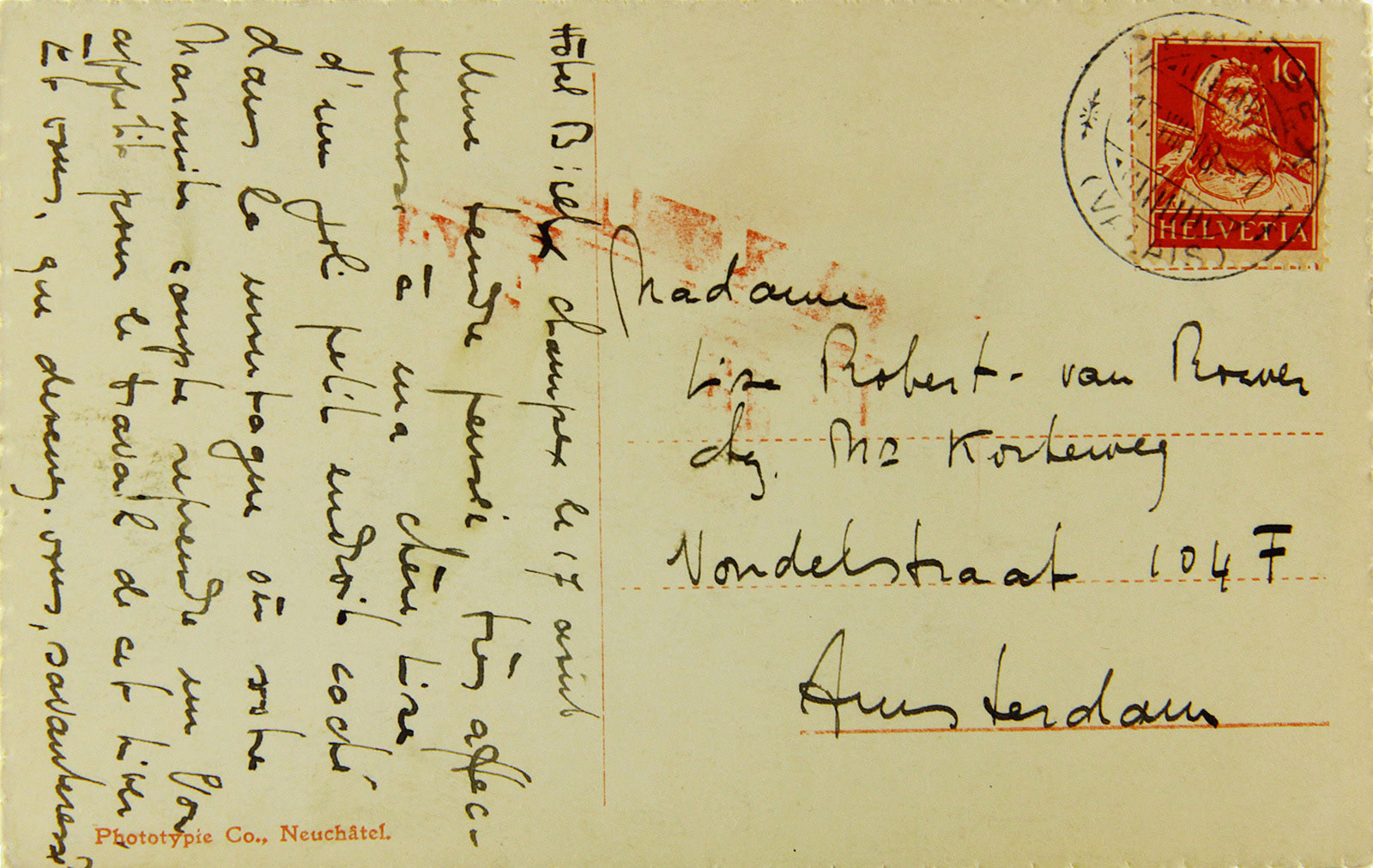 Holiday closing notification
Production:
hand die cut, laser printing on old maps
This holiday closing notification was printed on old maps with a hand die cut Swiss Cross to indicate our final travel destination.