Experience design office website
Tellart is an award-winning experience design company with an international team of experts working at the boundaries of technology to create transformative experiences.
To present Tellart's numerous complex and extensive projects, editing was crucial. Each page was composed with an awareness of a visitor's short attention span, therefore images were edited to construct visual narratives that told the projects' stories in a clear way. This was made possible by the site's clean, simple and straightforward design.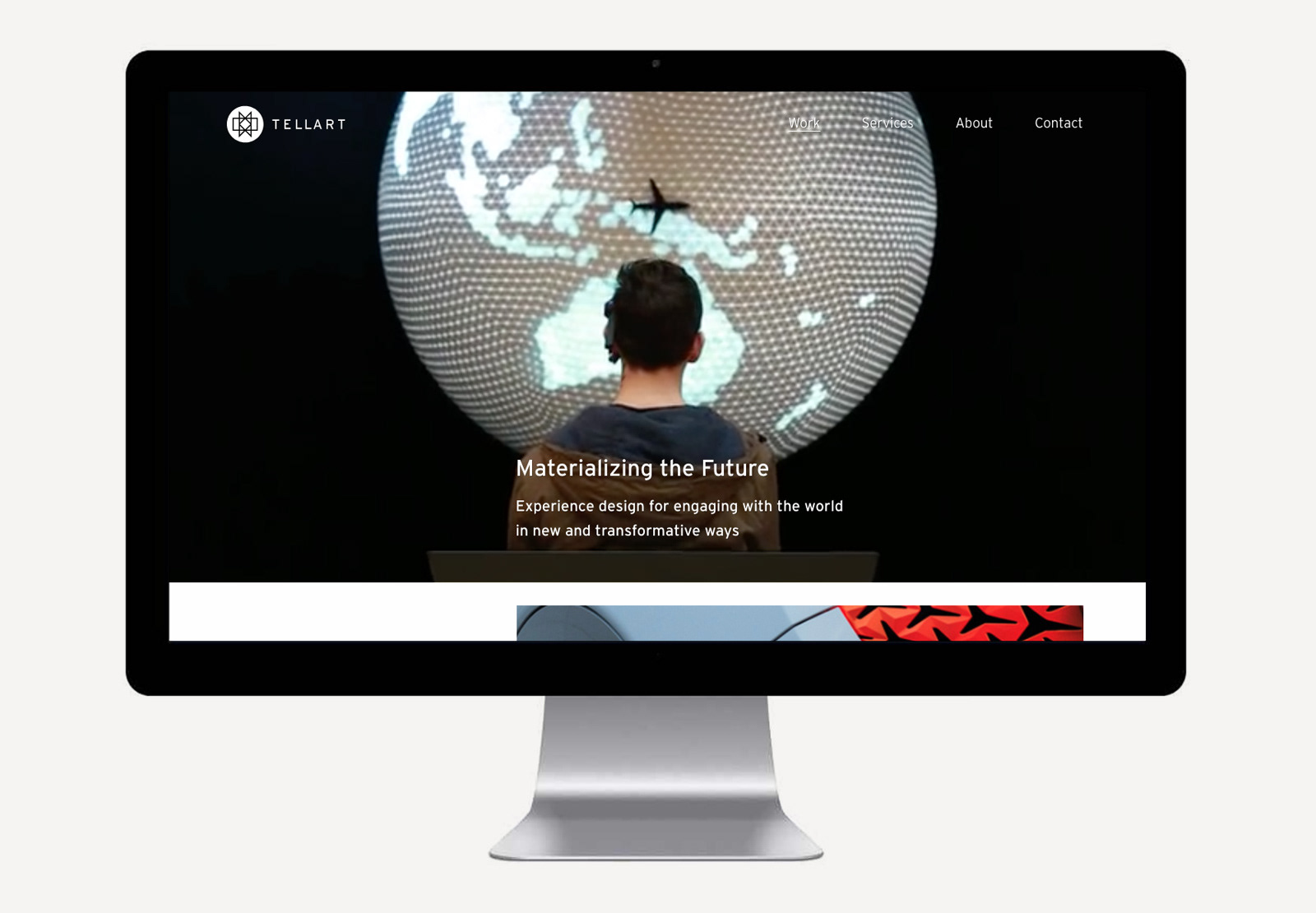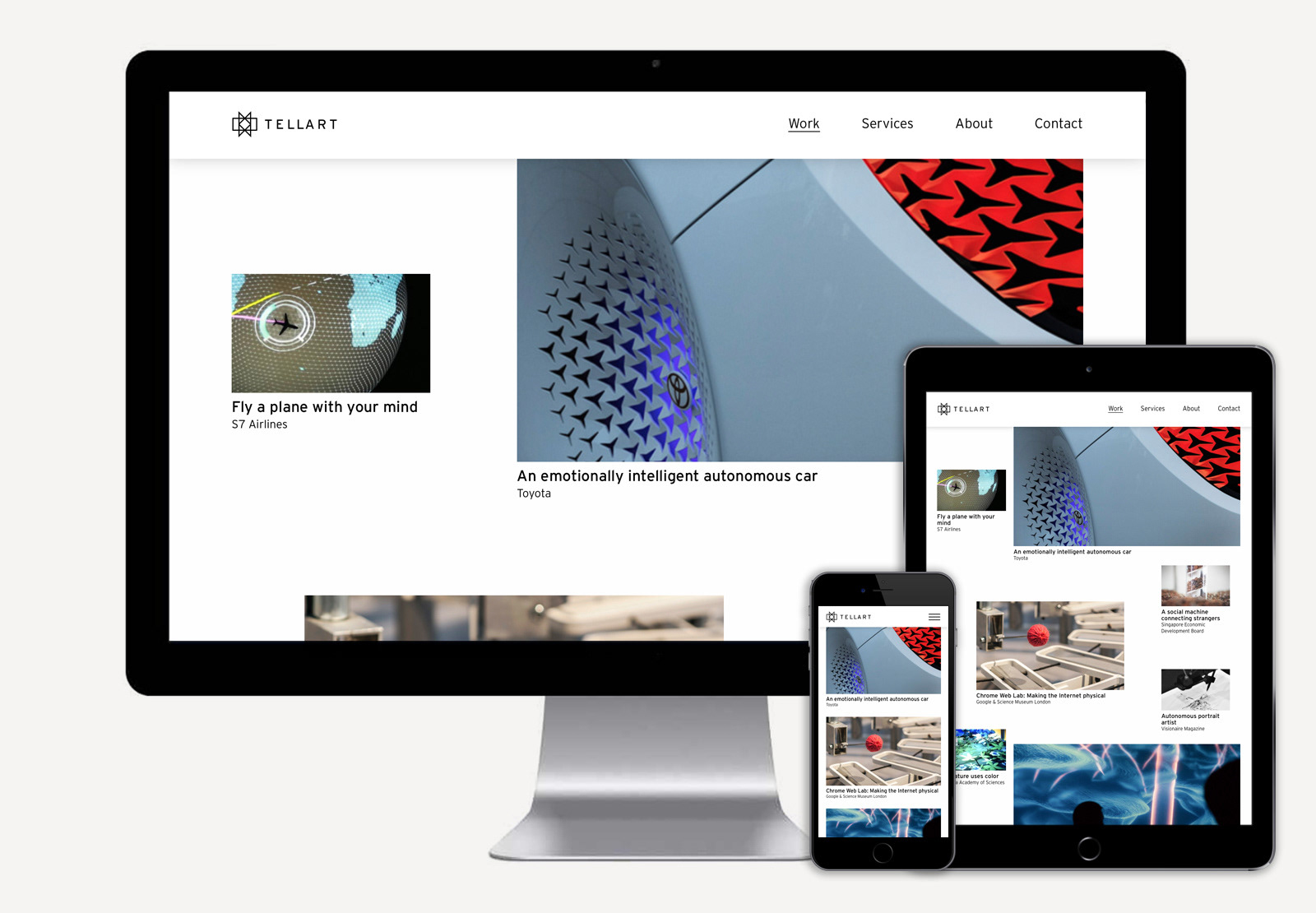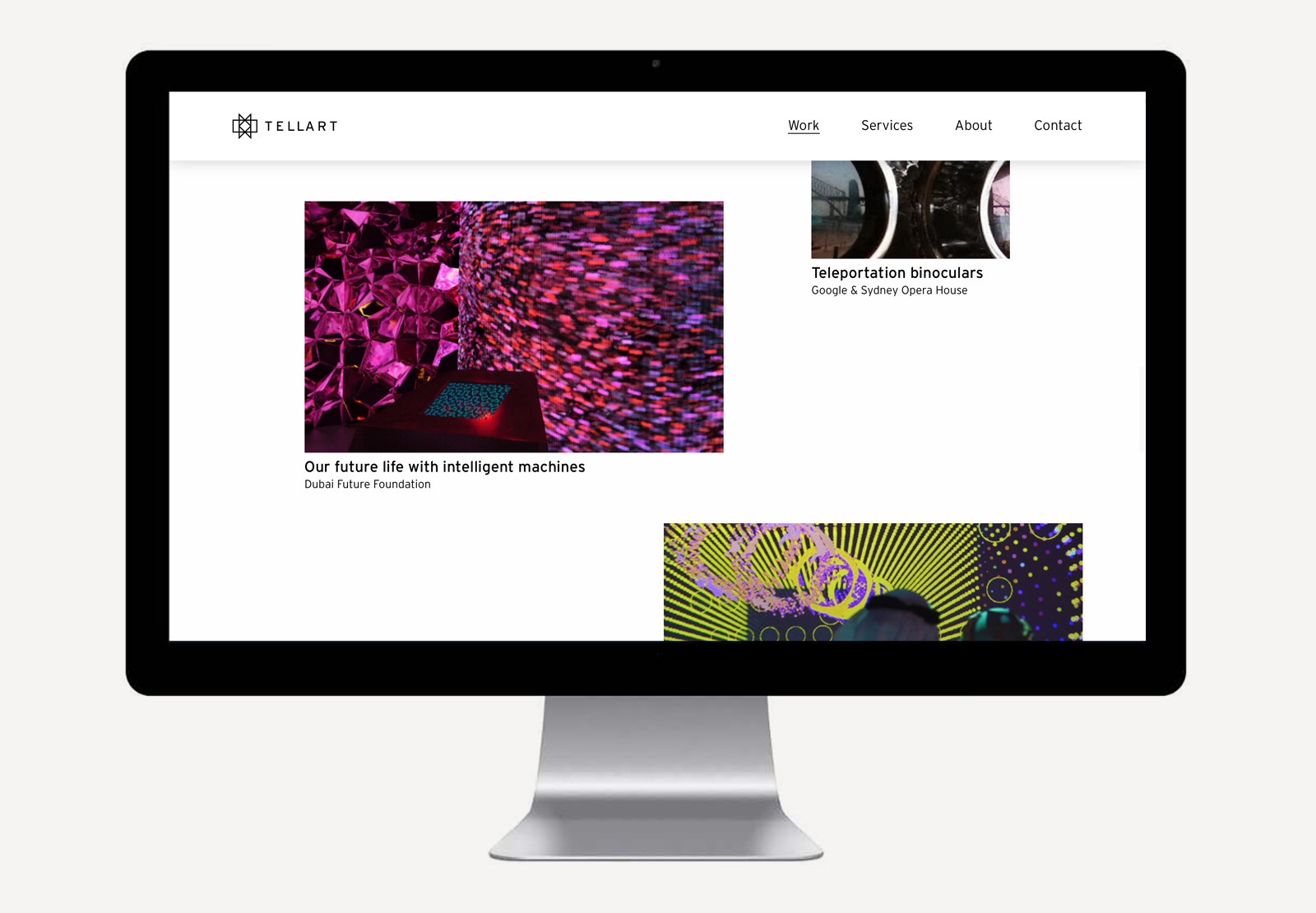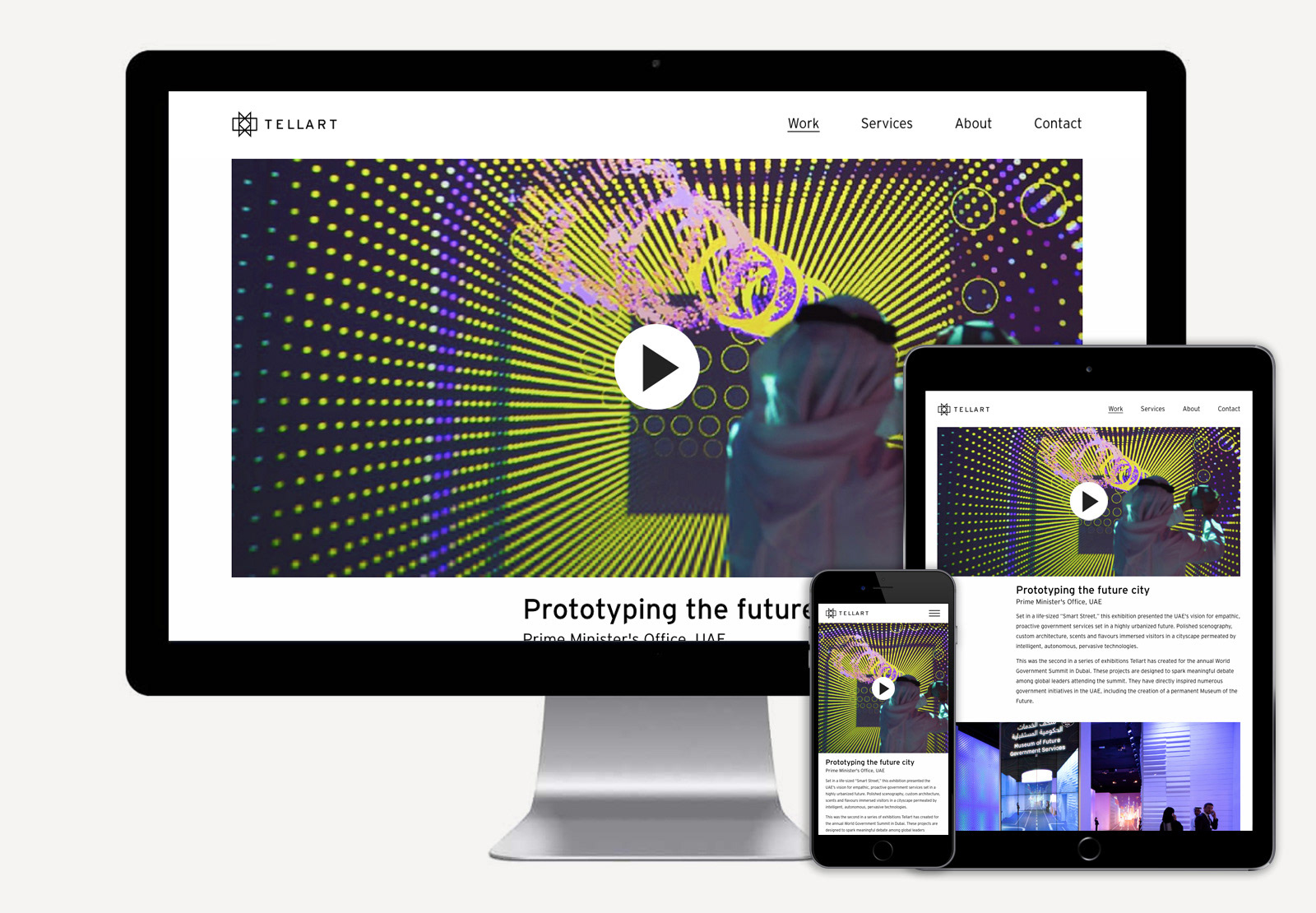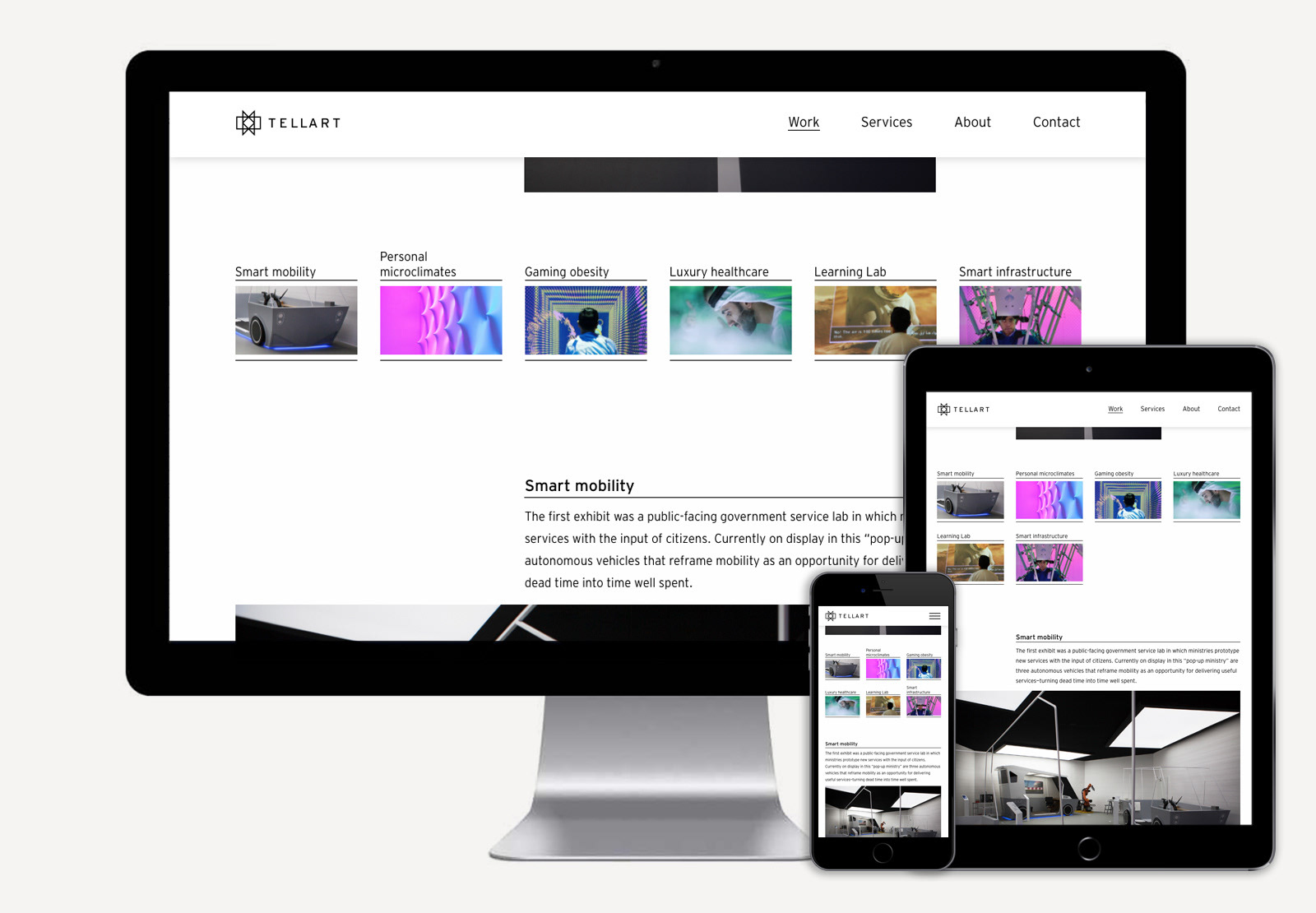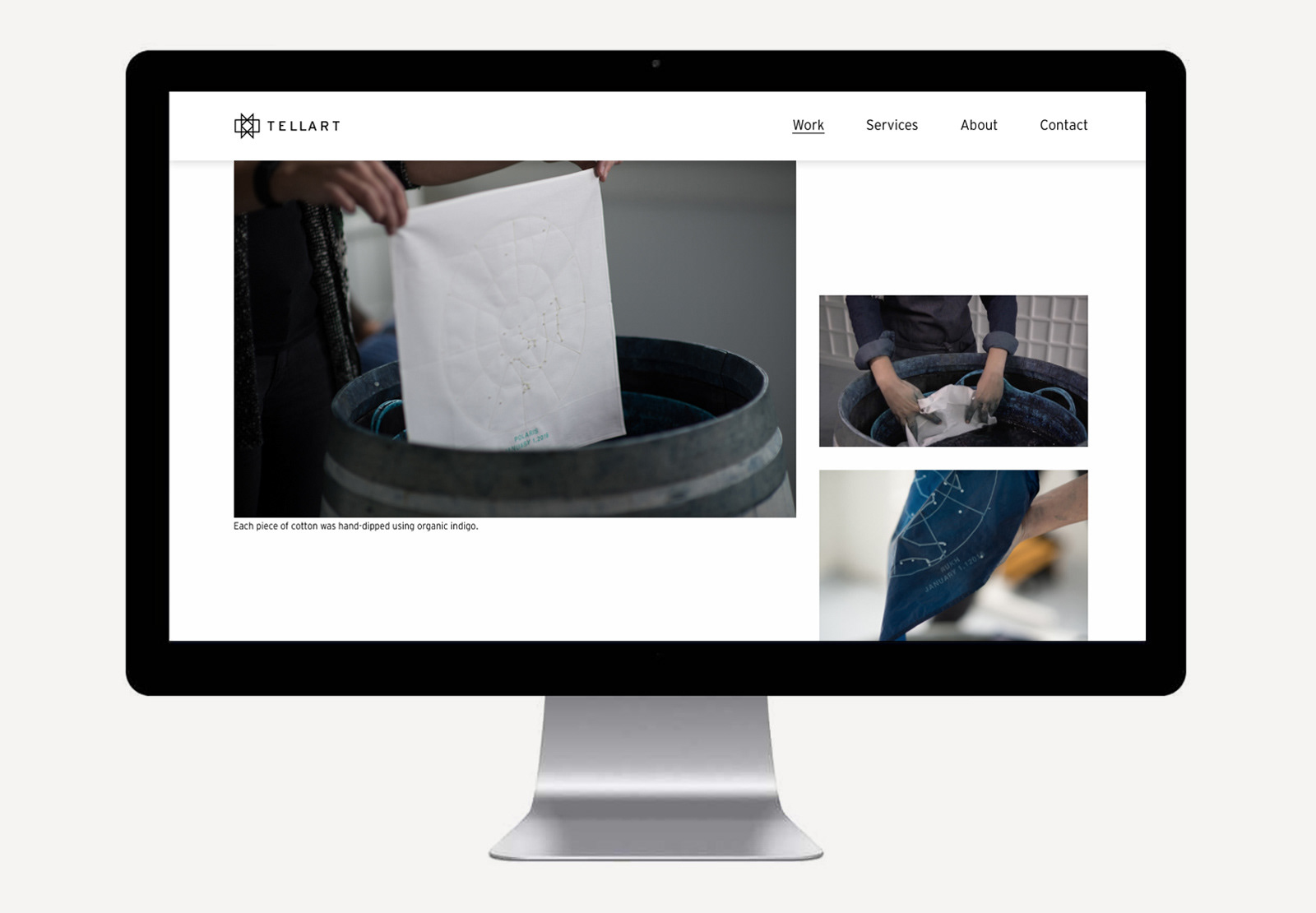 Client:
De Vereniging Corporate Litigation (Corporate Litigation Association)
A simple textual site for the association of judges and lawyers that advocate discussion and study of corporate litigation.
The site's visual structure consisted of two intersecting color fields. At the intersection, navigation and content took place. This visual structure symbolized the nature of the association as a platform where professionals come together for discussion, exploration, and sharing of knowledge.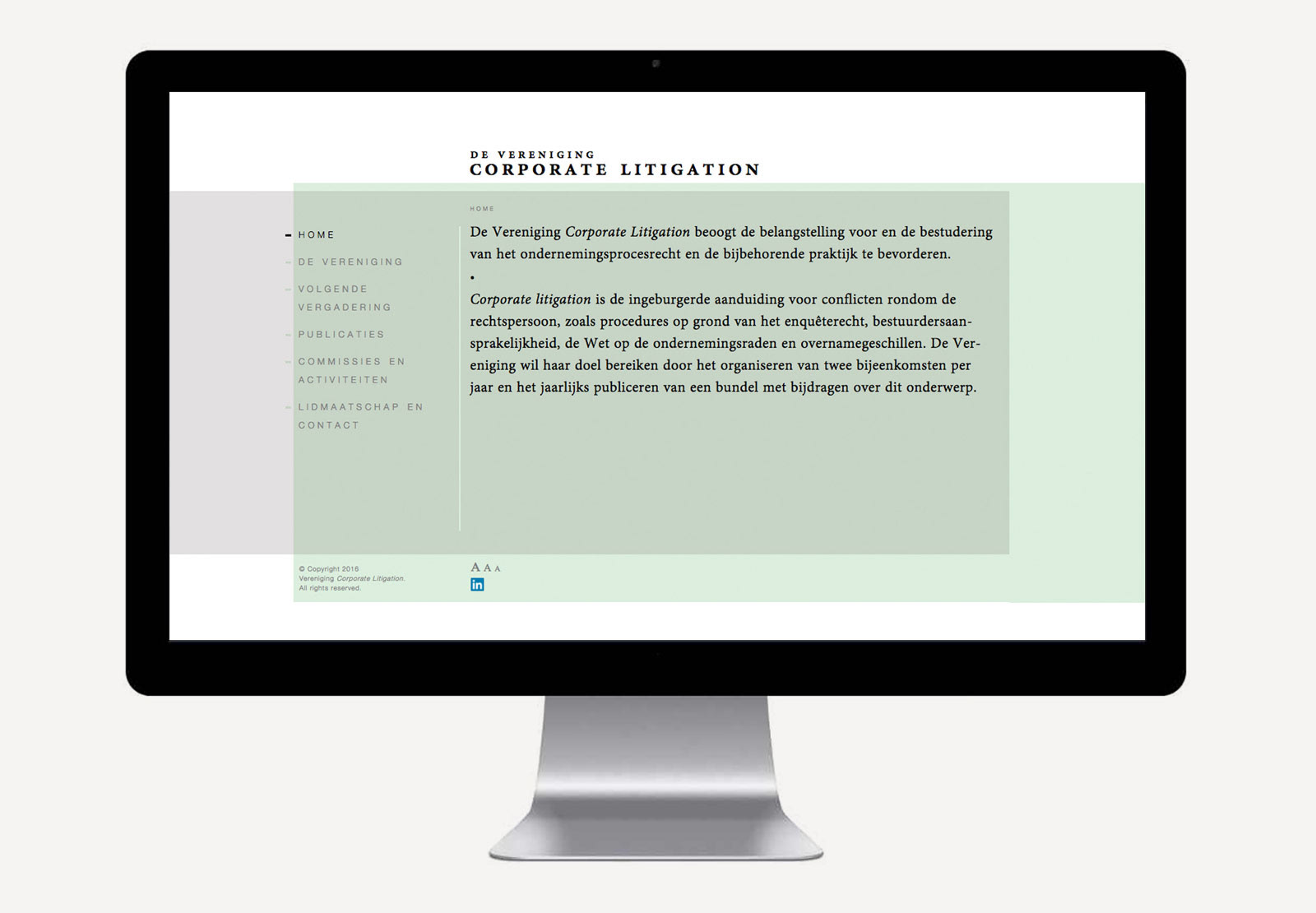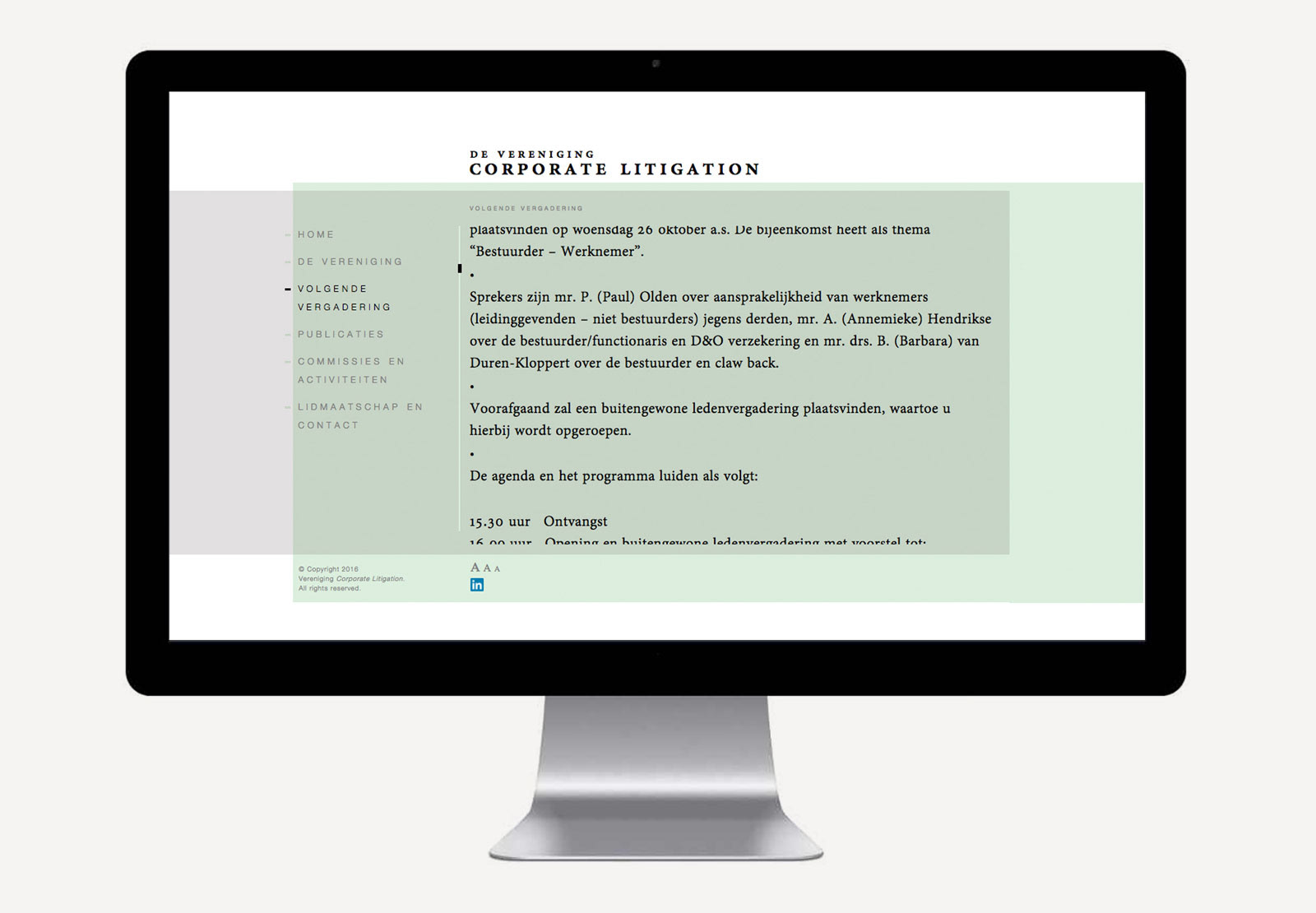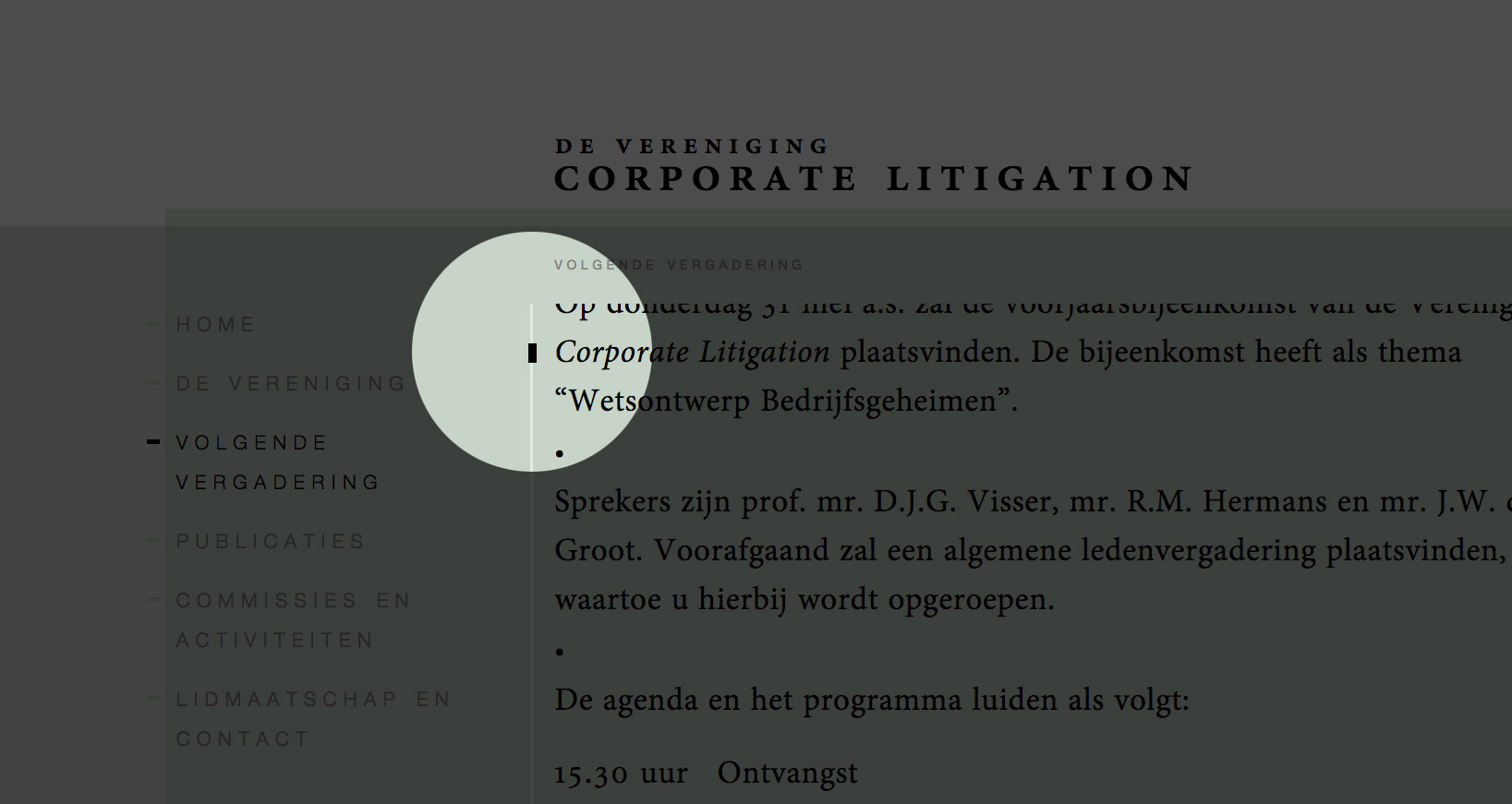 A nonprofit organization's extensive site 
Client:
Montessori Europe
A nonprofit organization that "enables and encourages Montessori pedagogy at political, social and educational levels throughout Europe".
The website is home to the organization's extensive information on congresses, workshops and other educational material. It also contains an ever-expanding archive that documents past congresses.
For navigation of this extensive site to feel intuitive, a well-structured information architecture was a necessity along with an understandable and logical navigation system executed in simple layout with legible typography.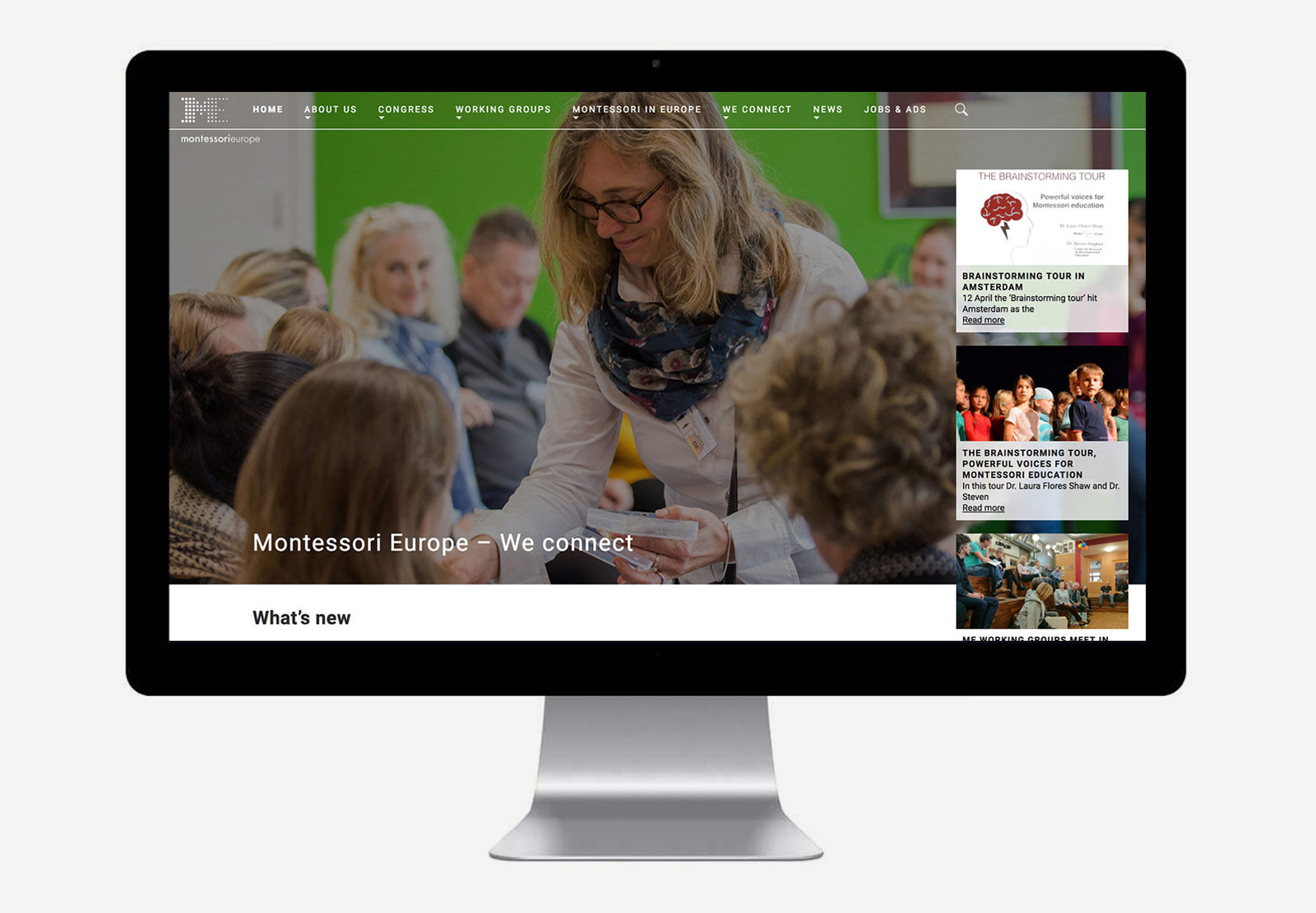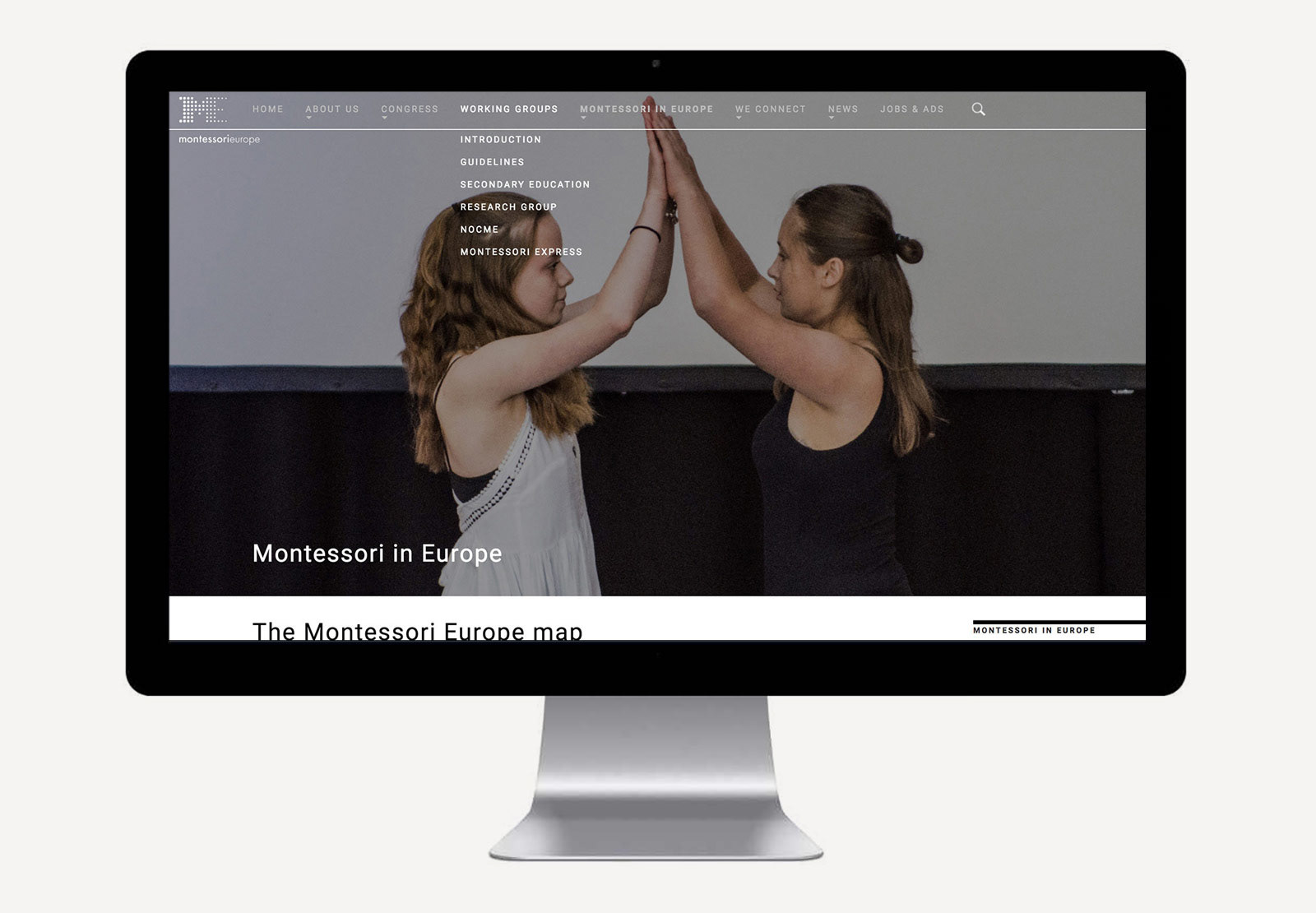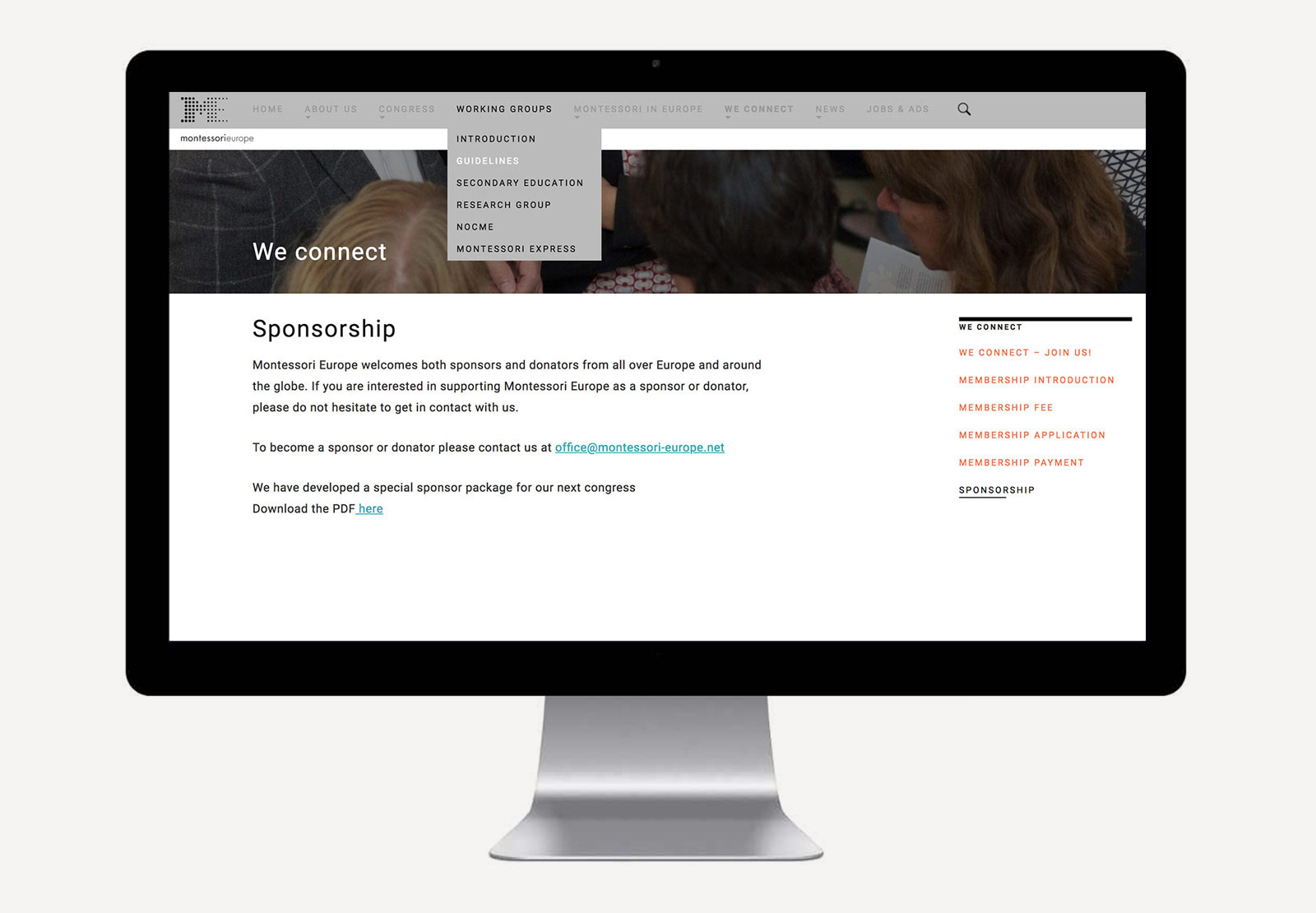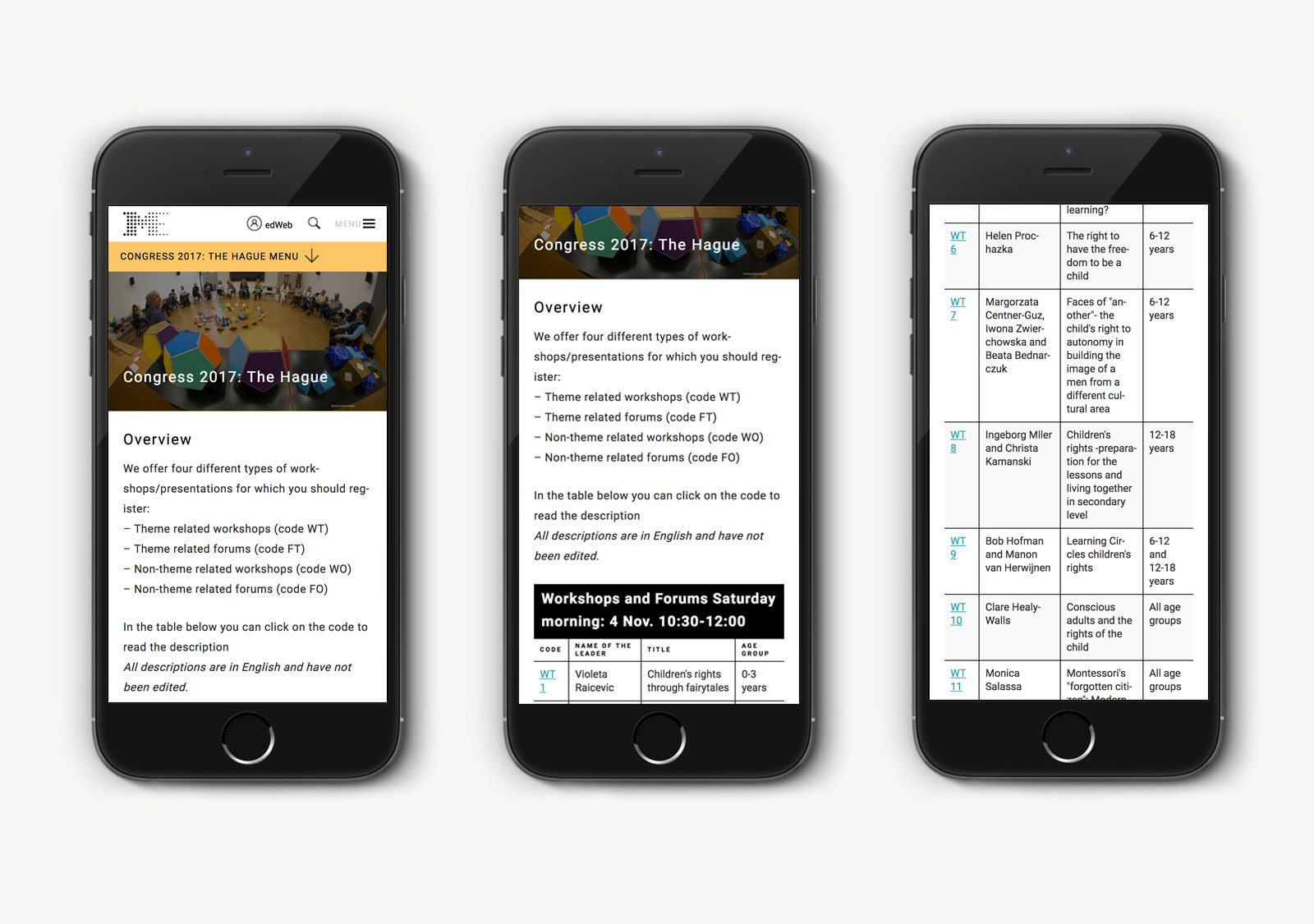 A photographer's portfolio
Maurice Boyer's extensive collection of work dates back to the 1970s. Seeing the world through his camera, Boyer documented political and social upheavals, eminent individuals, daily life, and nature.
The site's clean and minimalistic approach provided a visually quiet platform for Boyer's compelling photographs to tell their stories. The site made use of an archival system that permitted Boyer to choose what work remained in private viewing and what could be exhibited to the public.